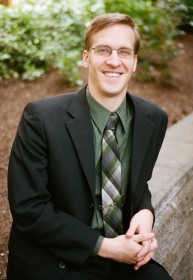 Dr. Noska's expertise lies in identifying the true cause of disease and helping his patients reestablish patterns of health instead of disease.  He has extensive experience treating (although not limited to) chronic pain syndromes, foot and ankle pain, diabetes mellitus, hypothyroid disease, gastrointestinal conditions, as well as various musculoskeletal problems, autoimmune conditions and sports injuries.  Dr. Noska utilizes the celebrated treatment modalities that patients have come to expect at Insights to Health: specific gentle but powerful botanical remedies designed to permit the body to heal itself.  He also specializes in using physical medicine modalities such as gentle spinal manipulation, cold laser therapy, soft tissue manipulation, kinesiotaping, and other treatments that are beneficial to the mind and body.
Before pursuing a degree in Naturopathic Medicine, Dr. Noska completed a BA in Music graduating from Depaul University in Chicago, IL with highest honors.  A lifelong performer and lover of the arts, he saw a natural progression from studying music to a career in holistic healthcare: the most beautiful marriage of art and science.
Dr.  Noska received his Doctorate of Naturopathic Medicine from The National College of Natural Medicine in Portland, Oregon.  He completed a one-year internship focused on cardiopulmonary medicine, a six-month internship with renowned Naturopathic Doctor Dickson Thom, ND, DDS, and a one-year teaching residency at the National College of Natural Medicine. He has also trained directly with Dr. Ray McLanahan, a podiatrist nationally known for his holistic approach to reducing foot, ankle, and knee pain.
Dr. Noska's work has been published in Naturopathic Doctor News and Review.  He brings an important skill set to the offerings at Insights to Health and often works in conjunction with our other physicians to further patients' health care journeys.