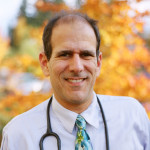 Dr. Winkelman's focus is on understanding each of his patients' personal traits and health history to customize treatments, lifestyle changes, and exercise routines that have the maximum possible impact. With a focus on neurological (brain) health, he uses a combination of neurofeedback and natural treatments to help patients with a variety of conditions including, but not limited to: migraines, Crohn's disease, diabetes, depression, anxiety, arthritis, Asperger's, OCD, insomnia, ADD/ADHD, and Reactive Attachment Disorder (RAD).  Dr. Winkelman was trained in Neurofeedback by BCIA certified practitioners and utilizes the most up-to-date equipment in his practice. He has worked with Gulf-War Veterans with traumatic head injury and was a keynote speaker at the 2010 Annual Pacific NW Brain Injury Conference, hosted by the Brain Injury Association of Oregon. He is also a contributing writer for Holistic Primary Care.
Emphasizing the importance of trust within the doctor-patient relationship, Dr. Winkelman continually strives to facilitate a process which allows his patients to come to their own insights about health and the healing process. He empowers and educates patients to take control of their health, and fosters an environment of trust, acceptance and encouragement to facilitate change and transformation.
Dr. Winkelman is co-owner with his wife, Dr. Christie Winkelman, of Insights To Health. Together they also created and own iCaduceus: The Clinician's Alternative, the premiere web-based alternative medical resource.  He is also on the board of directors for Our World, an adult autism foundation.
Testimonials
Internet research led me to Dr. Christie Winkelman, hoping to get off the asthma medication I had been on for 35 years ~ I wanted to give my body a rest from the ongoing medications.  I have been free of the daily asthma medications for almost two years and can count on one hand the occasions I have needed an emergency inhaler over the past 14 months.  Dr. Winkelman's gentle and thorough approach to health has not only greatly improved my breathing, but  has also helped me lose 50 pounds, improve my blood chemistry, and I am virtually free from arthritis pain and stiffness.   I am working with Dr. Gil Winkelman and neurofeedback to regulate my blood pressure.

I continue to make life-style improvements and have greatly benefited from both of the Dr. Winkelman's holistic approach to patient care: their ongoing support of me as a person and their continual encouragement  is helping me meet challenges and accomplish personal goals.

D.S., 63 year old female, Portland, OR
Free of Daily Asthma Medications
I have been receiving Neurofeedback for a few months and am loving the results. I feel more creative, smarter and more organized. I am reading faster and with greater comprehension. Overall, I feel sharper and more on top of my game. Most of all, I am grateful. Thanks, Dr. Gil. I feel extremely confident referring people to you for help, especially those with minor or major brain injuries.

M.M., 52 year old female, Portland, OR
When Western medicine failed to acknowledge I even had a problem, or that there might be a non-pharmaceutical method for treating it, I decided to look into naturopathy.  A skeptic at first, I am now a firm believer that naturopathy is the most natural, safe, and effective form of healthcare. Though the idea of taking a pill to alleviate all of my problems seemed alluring, it ultimately proved ineffective.  After countless trials with different types of birth control pills and anti-depressants, I determined that conventional medicine's cure was worse than the illness.  As a result, I gave up treatment altogether and resigned myself to living with a sometimes-debilitating hormonal imbalance.  One day, in desperation, I searched online and found Dr. Christie Winkelman, a naturopath who (according to her Internet profile) had worked with many women experiencing similar hormonal issues. Under Dr. Christie's care, I have learned how the physical, mental, emotional, and even spiritual aspects of my life are all connected and interrelated.  From this perspective, Insights to Health offers the kind of coordinated care every patient dreams of—one in which the well-being of the entire person is both recognized and validated.  My journey into naturopathy began by focusing on diet and nutrition.  With great patience and understanding, Dr. Christie eased me through the lifestyle changes I needed to make. Eventually, however, my treatment plan became about so much mor…
When I decided to go to "Insights to Health" to see Dr. Gil Winkelman for the first time it was because like a lot of people, I wanted to explore what Naturopathic Medicine could offer. After having a couple of issues that came up with being a 40 year old male who hasn't always eaten right throughout his life, but became fed up with conventional medical doctors who only had time to discuss two issues per visit, spending no more than fifteen minutes with me and then just handing me a bunch of prescriptions that really didn't fix my problems and seemed to make things worse.

Well let's just say that going Dr. Winkelman is not like going to any other doctor you have ever been to and to just give him a glowing recommendation is an understatement.

Dr. Gil Winkelman and Insights to Health is the best-kept health secret in Portland, Oregon because there is no other doctor in Portland that listens to your health problems and concerns with more knowledge, understanding and empathy than Dr. Winkelman does.

S.K., 42 year old male, Portland, OR
Best-kept Health Secret in Portland
I cannot say enough about both Drs. Gil and Christie Winkelman, Naturopathic Physicians. They are both incredibly talented doctors and amazing human beings. They have the perfect combination of wisdom and intellect, along with loving kindness and compassion.  I've been a yo yo dieter for more than 20 years, and to finally find a program (Insights to Health's 21-Day Weight Loss and Detox) that feels like it's more about healing from the inside rather than obsession with how I look, was refreshing.  Dr. Christie's guidance and especially her responsiveness and accessibility via e-mail to answer questions, along with the proven protocols, supported me in shedding 30 pounds over the summer.  I feel like I now have the knowledge and understanding of my body to be able to maintain my health and weight from this point forth.  I feel great physically, mentally and emotionally.  I am so very grateful for the process.

D.M., 39 year old female, Portland, OR
When we started neurofeedback at Insights to Health I didn't know what to expect.  My son has autism, and treatments elsewhere had made no improvements for him.  Dr. Winkelman started with a map and explained what was going on in Kyle's brain and how we could use neurofeedback to help him.  He also started some other natural treatments. Within a few months we were seeing major changes with communication, speech, and less stimming.  Within six months, Kyle was mainstreamed into a normal classroom!  I can't believe how many changes we've seen in such a short time. I'm so grateful to Dr. Winkelman and Insights to Health–thank you!

M.J., 38 year old female, Portland, OR
Neurofeedback Can Help Autism?
After suffering a lifetime of chronic allergies and having exhausted all of the conventional routes, I turned to Dr. Christie Winkelman, at Insights to Health, in the fall of 2009.

Dr. Winkelman was very generous with her time and attention to me and soon got me on a course of action that involved many different modalities such as dietary modification, homeopathy, supplements and self-care treatments.

I was amazed at how fast I responded to the treatment. In fact, it exceeded my expectations. I thought that going the "natural route" would be long, arduous, self-sacrificing and that I would have to be very patient before I would notice a change. Within the first month, so many my symptoms were resolved and through this process over the next couple of months, I had nothing short of a total revelation about my health and how everything is interrelated. Now that I feel the way I do now (with abundant energy, no crippling fatigue and lethargy, and no more constant coughing over post-nasal drip) I can't believe that I spent so much of my life in such poor health. I am completely transformed. Most importantly, I have been doing great this spring – with hardly any allergy symptoms.

Insights to Health lives up to its name. This has been a very enlightening journey for me as I have finally gotten to the root of my health problems under Dr. Winkelman's care. I feel that my time and energy has been very well spent coming to Dr. Winkelman. She has provided me with so much education…
After only three sessions of neurofeedback with Dr. Gil Winkelman, I am noticing a definite improvement in my concentration, focus, and ability to do many complex tasks without being overwhelmed.  I feel as though I am finally coming out of a longstanding fog!  In addition to having a gentle and kind bedside manner, Dr. Winkelman is very skilled and knowledgeable both about neurofeedback and medicine in general.  He has also recommended natural medicines that have improved my overall health and well-being, and I look forward to further improving and maintaining my health with his holistic approach even after my neurofeedback sessions are over.  I couldn't be more pleased. C.S., 39 year old female,  Portland, OR
Our experience at Insights to Health has been nothing short of life changing. I was referred to Dr. Gil Winkelman by a friend when I started having some major health problems in the fall of 2011. I had started having panic attacks and knew something was very wrong in my body- as this was not the typical anxiety I had previously experienced. Like many other women in my situation, I had seen my primary care provider, only to be told it was postpartum anxiety and that I needed to be put on medication. I didn't like the brush off, and felt strongly that something was physically out of place, so I pursued Insights to Health and have never been the same. There are many things I love about the treatment offered, but what I most appreciate is how both Dr. Gil and Dr. Christie look at the entire person- mind, body, and spirit- and treat all of those components. When I first started treatment, I was a complete mess. I was grieving the death of my father, dealing with abuse from my childhood, the stress of my husband's unemployment, as well as the birth of a new baby all in a very short period of time. Dr. Gil patiently and very carefully treated one thing at a time, layer by layer. Dr. Gil discovered a brain injury that was contributing to my hormone imbalance and anxiety issues. We immediately started neurofeedback in addition to homeopathic medicine and additional counseling. I could tell  immediately that neurofeedback was helping- my memory improved significantly, I was no …
Mind, Body, and Spirit Medicine
I saw Dr. Gil Winkelman a number of times regarding some issues I had with sinus congestion. He suggested that I follow a 'anti-inflammatory' diet and prescribed some homeopathic remedies that were quite helpful. I noticed a definite improvement in my condition and was impressed by the connection between this diet and the congestion. Dr. Winkelman was very knowledgeable of the possible naturopathic treatments and was very patient and easy to work with. I highly recommend him for your naturopathic doctor needs! J. Holmes, Portland OR
Natural Medicine for Sinus Congestion