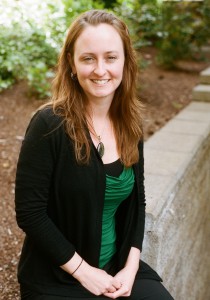 Dr. Brooke Huffman is a naturopathic physician commited to helping people enhance their lives by optimizing their health.  She works with patients to remove obstacles to health as a primary means of resolving health problems and restoring health. She facilitates this by providing a foundation for health through nutrition and lifestyle suggestions as well as customized, targeted therapies that unravel the disease process. In order to facilitate a return to complete health, she  creates quality relationships with patients and tailors treatments to address individual health concerns.  Blending cutting-edge research with ancient therapies to treat children, teens and adults of all ages, Dr. Huffman is also a practitioner of biotherapeutic drainage and neurofeedback, two of the celebrated treatment modalities used at Insights to Health to achieve consistently superior health-enhancing results.
Dr. Huffman addresses the many aspects of health, including physical, mental, and emotional well-being. She excels at helping patients cultivate their own joy and finding their personal passions and purpose, providimg high-quality care for people experiencing any health problem, including anxiety, depression, fatigue, digestive issues, hormonal imbalances, auto-immune disease, allergies, weight loss challenges, infertility, stress-related issues, smoking cessation and more. By working with Dr. Huffman, people experience increased energy, improved quality of sleep, concentration and mood, regulation of hormone inbalance, and decreased pain.
In addition to her naturopathic medical education, Dr. Huffman has received in-depth training in behavioral health, homeopathy, prenatal health, and naturopathic cardiology. She supplemented her education by studying with nationally known doctors such as Dickson Thom, ND, DDS  and Patch Adams, MD.  Dr. Huffman has over a decade of experience counseling children and teens, including troubled teens, foster kids, those on the autistic spectrum and with other developmental disorders. She is also trained as a birth doula and has assisted over a dozen women through labor and delivery.
She  connects with patients in a genuine way, and is passionate about treating the whole person: each with individual strengths and complexities. She is seen by her patients as a patient advocate, offering empowerment through education.
Raised in south Florida, Dr. Huffman developed a love for nature as a young child. She earned her B.A. and B.S. degrees from The Evergreen State College, and received her doctorate in naturopathic medicine from the National College of Natural Medicine. She is a member of the Oregon Association of Naturopathic Physicians. Dr. Huffman lives on a small urban farm in NE Portland and enjoys organic gardening, hiking, bouldering, meditation, and yoga.