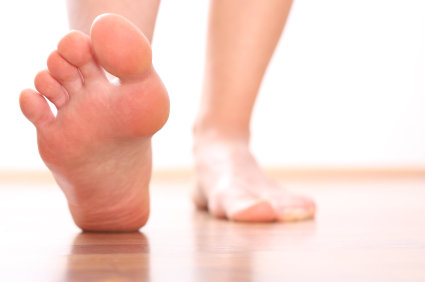 Insights to Health Happy Feet!
program
Your feet are the support for your entire frame. Seventy percent of Americans deal with chronic foot pain during their lifetime–bunions, hammertoes, plantar fasciosis, foot/ankle pain.  These issues can eventually lead to knee pain, hip pain, low back pain, and even neck and shoulder pain.  The Insights to Health Happy Feet! program helps you to focus on the root cause of your discomfort by improving the foundation of your musculoskeletal health: your feet.
Get ready to optimize your structure.  Imagine a life with no foot, leg, or back pain (and more energy!) at the end of the day.  Build your health by improving your structure from the ground up and establishing a strong, pain-free foundation for your overall wellness. Avoid surgery, expensive orthotics, and prevent foot pain – naturally.  We use 
manual treatments 
(massage, adjustments) as well as
 natural therapies such as botanical medicines and supplements
 to restore balance and function and resolve pain. 
 Cold laser
may be used to optimize healing and decrease inflammation.  Start the path to a pain free life with improved balance, daily stamina, and strengthened leg and core muscles.  Warts, athlete's foot and other foot-related skin/nail issues will also be addressed.
Middle aged and older adults, athletes, dancers, children with foot pain, and people on their feet as part of their job all benefit from our "Happy Feet"  program.
Call us today for more information or 
email us
 schedule to your initial appointment!
Happy Feet Testimonials
The 2nd toe on my left foot has been slowly migrating further and further to the left.  I've had pain in the toe and under the forefoot.  After seeing Dr. Noska and using the Correct Toes he fit for me, I have felt as though there might just be some hope!  The Correct Toes felt immediately right when I put them on for the first time.  I felt a stretch in all the right places.  Dr. Noska had told me to cautiously wear them only 30 minutes a day for the 1st week and then increase time from there.  I was amazed at what a mere 30 minutes did as far as the stretching in my foot.  I felt stretch happening not only in my toes and forefoot but even at my heel.  I've continued to wear them and my pain has diminished greatly.  I'm loving the results I'm getting with my Correct Toes and find that my feet crave them when I don't have them on.  Thank you Dr. Noska.
E.K., 46 year old female, Portland, OR
I started seeing Dr. Noska because I was having pain in my foot. He suggested I start wearing a zero-heel shoe with the Correct Toes and he usually also does a cold-laser treatment on my foot/ankle/leg.  The cold-laser treatments and the new shoes seem to be lessening the amount of pain!  Dr. Noska seems very knowledgeable and I am impressed with how he listens to what I have to say.
Z.A., 58 year old female, Portland, OR
Dr. Noska began treating my daughter in October for dance-related pain to her feet and ankles.  She had been complaining of it daily and I was really concerned.  Dr. Noska was able to do a few adjustments to her feet, some cold laser treatments, and he also fit Correct Toes for her feet.  Within a few days I had not heard any complaints of pain, even after dance class!  She told me, "The pain is gone, Mom!"  She just went to a competition in Seattle this weekend and was pain free.  She continues to wear her Correct Toes for some time every day, and I am confident that this protocol will help prevent much dance related pain and injury in the future.  Thank you, Dr. Noska and Insights to Health Clinic!
J. T. (mother of 9 year old girl) Portland, OR
Over the past few months the natural foot care program at Insights to Health has been helping me to bring more balance between the strength and flexibility in my feet (and my son's feet too). Dr. Noska is attentive, knowledgeable, open-minded and diligent as he works with you to find the best solution to empower your feet to function optimally… building health from the ground up.
G.B., 41 year old female, Portland, OR
Since changing my shoes […] and wearing the Correct Toes I have had no foot pain! I've been running more […], too. Thank you so much! After watching my grandma and aunt develop bunions and foot pain I thought it was inevitable, and it's been pretty incredible to not feel pain. I just talked my parents into getting their own Correct Toes, so they'll be coming in for a visit soon!
A.P., Portland, OR