We treat people with a variety of conditions. Our patients are women, men, and children from both the Portland area and across the United States (for out of town patients, phone or Skype visits are available). If you know someone who may benefit from our care, please refer them to our website or invite them to call our office.
Adults: As primary care physicians, we treat men and women with a wide variety of health conditions. We especially excel at finding solutions for  people who have not found adequate resolution elsewhere, or who are looking to resolve the root cause of their health problems and experience new levels of health and vitality.
Children: From birth through adolescence, we love teaching parents the basics of promoting healthy development, as well as resolving the causes of allergies, skin problems, anxiety, autism, mood and behavior problems, ADHD, asthma, and gastrointestinal challenges.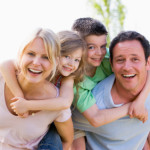 Families: We work with many families to address lifestyle factors and family dynamics that may be contributing to stress or health problems.  Our mental health backgrounds allow us to see patterns and to make  referrals to mental health practitioners when appropriate.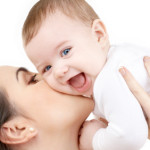 Infants: Fussiness, teething difficulties, sleeping problems, poor growth, reflux, and skin rashes are all common infant problems that need to be addressed in order to promote future health and well being.  We function as detectives, working with you to both determine the cause of your child's distress, and solve it with our gentle, effective treatments.